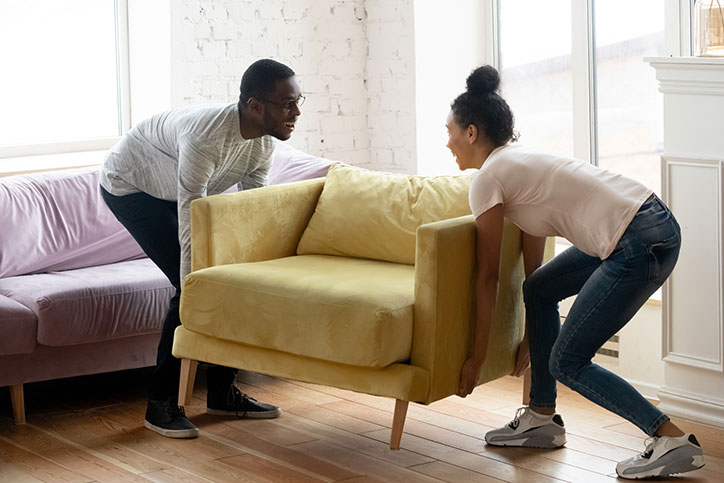 Many potential homeowners who are looking for a new place to call home find themselves asking this one question: should we build or should we buy? After years in a starter home, it's common to daydream about owning a home that's custom-fit. Or maybe you've found yourself with unique needs you didn't see coming: a serious injury or aging family members can mean you need accessibility options that your current home can't provide. No matter where you might find yourself, take the time to thoroughly consider your options before making the decision to build or buy.
Here are some tips to help you get started:
Consider What Fits Your Needs
Are you the type of person who has trouble visualizing or struggles making decisions? Then, buying an existing home might be your best fit. However, if you know you want a unique layout to fit your family's needs or specific features like backsplash and flooring, building is the way to go.

Don't Be Put Off by Price
Many people will tell you building a new home will cost a lot more per square foot than buying an existing home. One thing they fail to realize is that older homes come with inherent upkeep costs that you can't always predict. A new home should be relatively easy to maintain for a number of years whereas an older home may need its roof, air conditioner, water heater or HVAC replaced in the first handful of years. Those unexpected costs can add up quickly!

Start With a Professional
Before you get wrapped up looking at dream home features online or model homes, we advise you have a talk with your banker. A banker will help you get pre-approved, so you know what you can truly afford before you make any decisions. Families can disappoint themselves by envisioning a list of custom extras they may not be able to afford if they jump ahead before talking with a banker.

Get the Full Financing Picture
There are so many variables involved when it comes to buying, selling and building, and it helps to have a knowledgeable resource to answer your questions. Sometimes you may need to sell your existing home before building, and sometimes you can stay in your home during the process. Because there are so many unique situations, there are also multiple financing options to consider—like bridging your loans together to combine payments and using the equity in your current home to finance the next. A trusted banker can help you understand the full picture.

Assemble a Trusted Team
Communication is essential whether buying or building a home. By openly sharing information with your trusted team (which could include a realtor, banker, builder, architect and interior designer) will help ease the process tremendously. If you're choosing to go fully custom, an architect can provide a beautiful, inspired design, but the builder may not be able to produce your vision in your budget. Make your budget clear to all and be sure each cog in the wheel is communicating their part of the plan every step of the way.

Jump in Now
Now is a great time to get started with building. Not only are the rates phenomenal, but builders and trades-people are eager to get back to business after a rather slow year due to the pandemic. Ready to get started? Before you look to scoop up land or make a list of custom extras, talk to your trusted banker. You'll leave with a clear picture of what you can afford so that you can build or buy the home of your dreams—comfortably.