FOR IMMEDIATE RELEASE:
American National Bank Fox Cities Elects New Board Member
American National Bank Fox Cities has approved the addition of Cordero X. Barkley to the Board of Directors, effective September 15, 2020.
"We are pleased to welcome Cordero Barkley to the Board of Directors. He joins us during a challenging but exciting time, as we continue to drive our omni-channel strategy forward and fulfill our mission of helping busines owners beat the odds in Northeast Wisconsin. The addition of Cordero complements our Board of Directors' skills and experiences, and we look forward to his valuable perspective as we execute our strategy, drive profitability, and enhance value for our shareholders," said Paul Northway, President and CEO.
"I look forward to expanding our involvement in the region and to continue cultivating strong partnerships here in our community," said Mr. Barkley. "Finding new opportunities for community growth has been an area I have consistently embraced. At TitletownTech, we see how the banking industry is evolving, and how banking solutions are crucial to improve access for small and early stage businesses. The history and servant leadership at American National Bank will allow Northeast Wisconsin to continue adapting to market cycles and the needs of the future."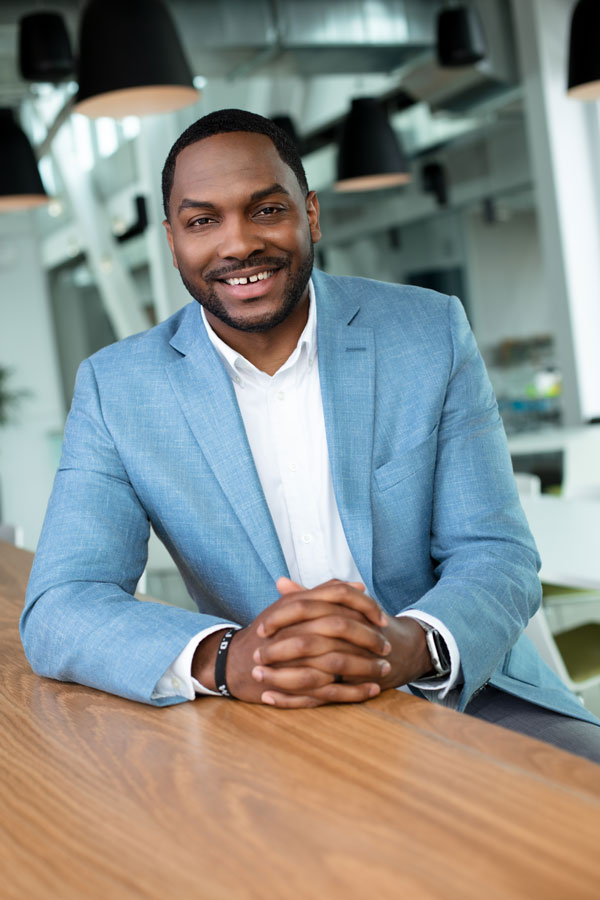 About Cordero X. Barkley
Cordero Barkley is a Partner and the Director of Finance and Investments for TitletownTech, a Green Bay, WI based venture capital fund and studio formed out of a partnership between the Green Bay Packers and Microsoft. In his role at TitletownTech, he leads the Sports, Media & Entertainment investment vertical. Formerly, he spent 8 years in the banking industry in a variety of roles including wealth management, where he conducted corporate financial education and worked with high net-worth individuals. Barkley serves on a number of boards; University of Wisconsin – Green Bay Council of Trustees, UW-Green Bay Foundation Board, UW-Green Bay Social Justice Committee (Chair), Green Bay Community Foundation Board, Strive MedTech – Executive Board (Green Bay, WI), Boost Technologies Inc. – Executive Board (Seattle, WA) and the Sports Innovation Lab Leadership Board (Boston, MA). In his spare time, Barkley serves as the Program Director for the Wisconsin Purple Aces, a club basketball program. He is also the ESPN3 and Spectrum Sports TV color analyst for the University of Wisconsin-Green Bay Men and Women's basketball teams.
Barkley is married to Erin Barkley. As a former Division I Student-Athlete, Barkley earned his bachelor's degree and his MS from the University of Wisconsin-Green Bay.
Current Board Members
David L. Blohm
Marshal T. Gorwitz
Robyn K. Gruner
Ryan J. McMurtrie
Alex J. Kowalski
Dennis J. Long
Daniel J. Nisler
Paul J. Northway
David A. Ogilvie
Larry L. Rice
Cordero X. Barkley
About American National Bank Fox Cities
American National Bank Fox Cities is a locally owned and operated FDIC insured business bank that was founded by local entrepreneurs in 1993, located in Appleton, WI, with a loan production office in Green Bay, WI. American National Bank Fox Cities is a subsidiary of holding company, American National Bancorp, Inc. For more information visit anbfc.bank.
####
Contact:
American National Bank Fox Cities
Amanda Krueger
Chief Marketing Officer
920.739.1040
akrueger@anbfc.bank